21 Oct

Unknown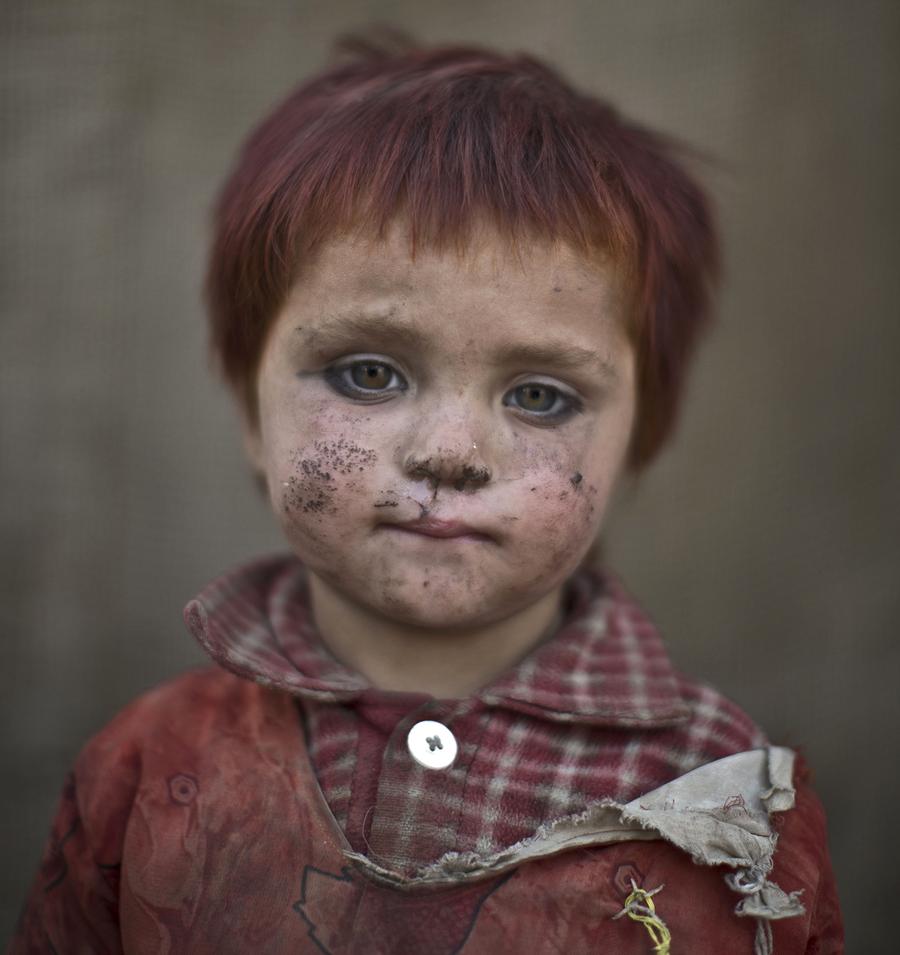 Afghan refugee Gul Bibi Shamra, 3, poses for a picture, while playing with other children in a slum on the outskirts of Islamabad,
Photos by Associated Press photographer Muhammed Muheisen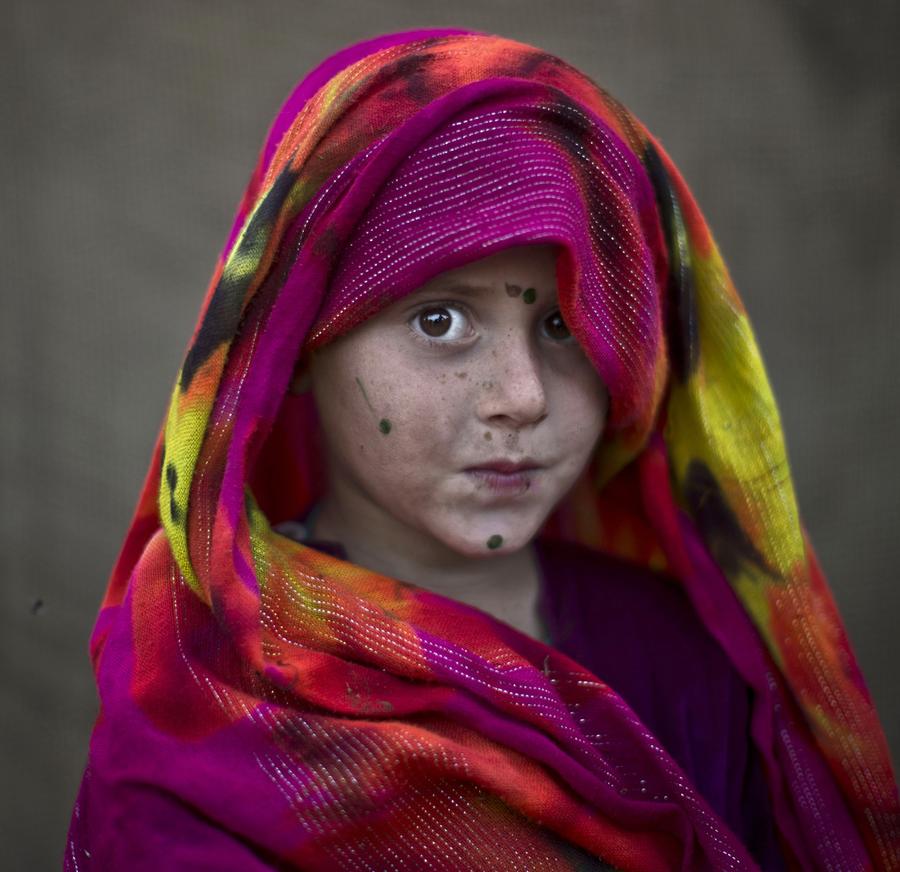 Robina Haseeb, age 5. Photo taken near Islamabad
War News


****************
Witnesses report multiple explosions and fighting even as major offensive continues against the Isis-held city of Mosul
Islamic State militants have launched a commando raid on the Iraqi city of Kirkuk in an apparent attempt to distract Iraqi and Kurdish forces converging on the group's stronghold of Mosul.
The attack was repelled by local security forces, who said six of the militants had been killed in the operation.
Isis claimed responsibility for the assault on its news agency service, Aamaq.
"Security forces, the peshmerga and the counter-terrorism forces have established complete control over the security situation in Kirkuk," Najmeddine Karim, the city's governor, said. "Daesh [Isis] sleeper cells carried out attacks against security sites and headquarters this morning in Kirkuk."
Kirkuk, 146 miles (236km) north of Baghdad, is an oil-rich town that has emerged as a potential source of tension in a post-Isis Iraq.
Push by Britain, France and Germany to address Syrian bombing campaign lacks unanimous support of leaders at Brussels summit
The EU has pulled back from threatening Russia with immediate sanctions over the bombing of Aleppo as a UK-backed plan ran into opposition from Italy.
At a summit of EU leaders on Thursday, Britain, France and Germany made a last-ditch push to issue a sanctions warning to Russia if "current atrocities" in Aleppo continue.
Despite vocal support from Theresa May and her French counterpart, François Hollande, the plan failed to win the necessary unanimity to pass.
The EU's three biggest countries had wanted to warn Russia that individuals and organisations linked to the bombing of Aleppo could face asset freezes and travel bans if the violence continues.
The top United Nations human rights official said on Friday that the siege and bombing of eastern Aleppo in Syria constituted "crimes of historic proportions" that have caused heavy civilian casualties amounting to war crimes.
Zeid Ra'ad al Hussein did not specifically name Russia, whose war planes have carried out weeks of air strikes on the rebel-held part of Aleppo along with the Syrian air force, but his reference was clear.
"Armed opposition groups continue to fire mortars and other projectiles into civilian neighborhoods of western Aleppo, but indiscriminate air strikes across the eastern part of the city by Government forces and their allies are responsible for the overwhelming majority of civilian casualties," Zeid said in a speech by video to a special session of the U.N. Human Rights Council.
Islamic State launched a major counter-attack on the city of Kirkuk on Friday as Iraqi and Kurdish forces pursued operations to seize territory around Mosul in preparation for an offensive on the jihadists' last major stronghold in Iraq.
Islamic State's assault on Kirkuk, which lies in an oil- producing region, killed six members of the security forces and two Iranians who were part of a team carrying out maintenance at a power station outside the city, a hospital source said.
Crude oil production facilities were not targeted and the power supply continued uninterrupted in the city. Kirkuk is located east of Hawija, a pocket still under control Islamic State that lies between Baghdad and Mosul.
UNHCR and NGOs say millions needed to help those fleeing Isis stronghold in Iraq, amid fears that failure to support refugees could fuel conflict
Humanitarian workers in Iraq are warning that the response to the battle of Mosul is being hampered by lack of funding and the pressure of supporting the millions already displaced by conflict across the country.
As Iraqi, US and Kurdish coalition troops approach Mosul for military action that could take place any time in the next couple of weeks, the UN Refugee Agency's Iraq country director Bruno Geddo told the Guardian that there is not enough money to prepare adequately for the huge numbers that could flee the city, with the Mosul budget only 48 per cent funded.
"We are preparing for a million people, we have to prepare for the worst," said Geddo. "We have shelter for 130,000 people but in terms of camp space we only have space for 60,000 people. The timeline to set up additional camps is extremely tight, finding suitable land is fraught with problems, and the funding is still insufficient.
The United Nations has warned that escalated fighting across Afghanistan could displace many more people, lamenting that international support is not enough to handle the unfolding crisis.
United Nations special rapporteur Chaloka Beyani said on Thursday that UN agencies had registered more than 323,000 Afghans as internally displaced people (IDPs) since the start of this year, in a continuation of an upward trend over the past four years."Warnings by humanitarian partners suggest that many more IDPs could be displaced by the end of the year, yet attention and resources allocated to their needs seem to be waning rather than increasing," Beyani said during a briefing in Kabul, adding, "The displacement picture in Afghanistan is changing as the conflict evolves and intensifies."
The UN official said more and more Afghans have been forced not to return to their homes as the Taliban-led insurgency continues to further undermine the country's fragile security.casualties, exclusive of Civilians
Iraq Casualties, Exclusive of Civilians
Recent Casualties
The Department of Defense announced the death of a soldier who was supporting Operation Inherent Resolve. Warrant Officer Travis R. Tamayo, 32, of Brownsville, Texas, died Sept. 16 in Abu Dhabi, United Arab Emirates, in a non-combat-related incident. The incident is under investigation. Tamayo was assigned to the 202nd Military Intelligence Battalion, Fort Gordon, Georgia.
Afghanistan Casualties, Exclusive of Civilians
Recent Casualties
Color

Denotes Today's Confirmation
The Department of Defense announced today the death of one soldier and one Department of Army civilian employee who were supporting Operation Freedom's Sentinel.
Sgt. Douglas J. Riney, 26, of Fairview, Illinois, and Michael G. Sauro, 40, of McAlester, Oklahoma, died Oct. 20 in Kabul, Afghanistan, of wounds received from encountering hostile enemy forces.
Riney was assigned to the Support Squadron, 3rd Cavalry Regiment, 1st Cavalry Division, Fort Hood, Texas. Sauro was assigned to the Defense Ammunition Center, McAlester Army Ammunition Plant, McAlester, Oklahoma.
Staff Sgt. Adam S. Thomas, 31, of Takoma Park, Maryland, died Oct. 4 in Nangarhar Province, Afghanistan, from injuries caused by an improvised explosive device that exploded during dismounted operations. The incident is under investigation.
PTSD Care for Veterans, Military, and Families