27 Apr

Acting CEO: 'We made mistakes, as many organisations of our size do'
Clinton Cash author Schweizer calls for urgent investigation of donations
The Clinton Foundation issued a statement on Sunday, in which it admitted it 'made mistakes' over the listing of donations from foreign governments on its tax forms. Photograph: Johnny Louis/WireImage
The Clinton Foundation

issued a statement on Sunday

in which it admitted it "made mistakes" over the listing of donations from foreign governments on its tax forms. At the same time, the author of

a forthcoming book

, which alleges that donors to the family's interests may have received government favours , called for an urgent investigation.
Barely into

her run for the White House in 2016

, Hillary Clinton is already engulfed in controversy over donations, political influence and transparency.
On Sunday morning, Maura Pally, acting chief executive of the Clinton Foundation – which is run by the former secretary of state, her husband the former president Bill Clinton and their daughter, Chelsea – published the statement on its website. Pally explained that the foundation will probably have to

re-file tax forms for "some" years

, following a voluntary external review.
While total revenue for the charitable foundation had been properly reported, the statement said, grants received from foreign governments had not been separated from other donations.
"Our error was that government grants were mistakenly combined with other donations," Pally wrote. She continued: "So yes, we made mistakes, as many organizations of our size do, but we are acting quickly to remedy them, and have taken steps to ensure they do not happen in the future."
She also pointed out that the grants always had been properly listed and broken out and "available for anyone to see" on the foundation's audited financial statements, which were posted on its website.
Pally added that the foundation was committed to being operated responsibly and effectively.
The statement came as author Peter Schweizer was appearing on the Sunday political talk shows and calling for investigations into

donations to the Clinton Foundation

while Hillary Clinton was secretary of state. His book, Clinton Cash, will be published on 5 May.
Schweizer appeared on Fox News Sunday and ABC's This Week and in both cases called attention to what he said was a "troubling pattern" of behaviour in which donations to the Clinton Foundation from foreign interests coincided with controversial US government decisions favouring those interests, including decisions made at the State Department when Clinton was secretary of state.
He compared the situation to insider trading or corruption, in which there may not be direct proof of a criminal quid pro quo taking place, but where there is a pattern of behaviour that warrants attention.
"It's a very extensive pattern," he told Fox.
Asked on ABC if there was a "smoking gun" that would show corrupt links, he said: "The smoking gun is the pattern."………………………
People queue to file past the 25-year-old's coffin on Sunday
Follows arrest of 34 people in protests on Saturday night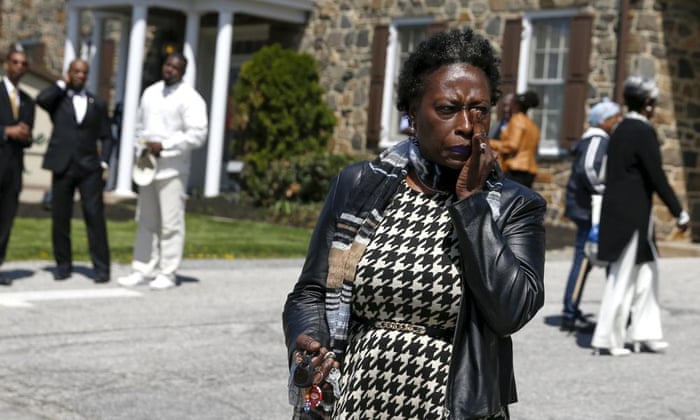 A mourner wipes her face after paying her respects for Freddie Gray at a funeral home in Baltimore on Sunday. Photograph: Shannon Stapleton/Reuters
Mourners filed for hours past the coffin of Freddie Gray in

Baltimore

on Sunday as they paid respects following a night of violent protests.
All afternoon, a steady stream of people entered the funeral home for a wake for the 25-year-old black man who died a week after an encounter with police left him with grave spinal injuries.
Mourners also gathered outside the funeral home, Vaughn Green East. Some held up signs that read, "We remember Freddie" and "Our Hearts Are With The Gray Family".
Melissa McDonald, 36, who said she was Gray's cousin, wore a shirt with "Freddie Forever" printed on the back. She described her cousin as a non-violent person.
"He didn't deserve to die the way he did," she said……………….

Other News & Analysis
Environment
City macaws, ring-tailed lemurs, and coyotes in New York are among this week's pick of images from the natural world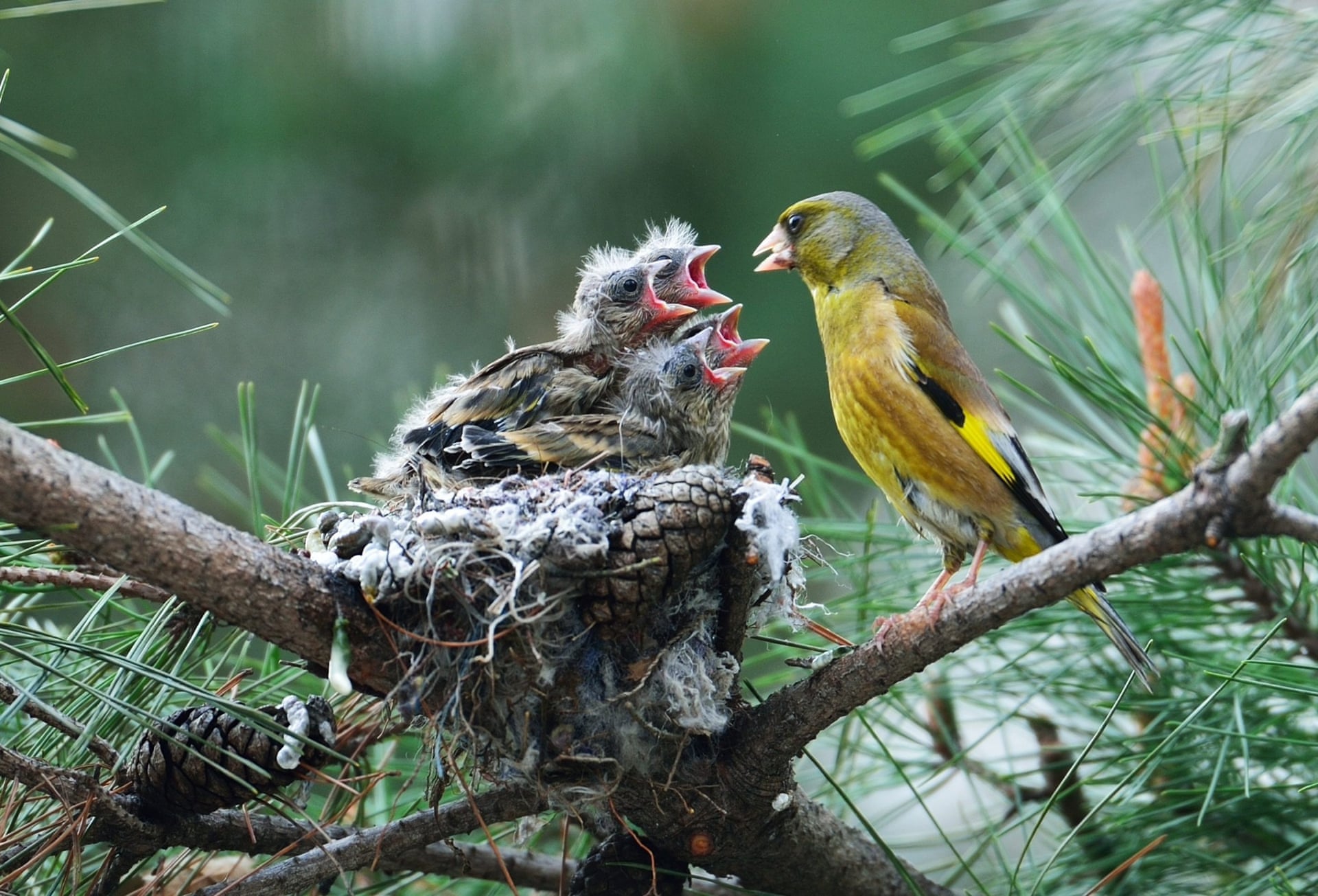 A goldfinch feeds its newly hatched chicks in their nest in Chungju, North Chungcheong province, South Korea. Photograph: Kim Jae-sun/EPA
Weak renewable energy goals for 2030 originated with Shell pitch for gas as a key technology for Europe to cut its carbon emissions in an affordable way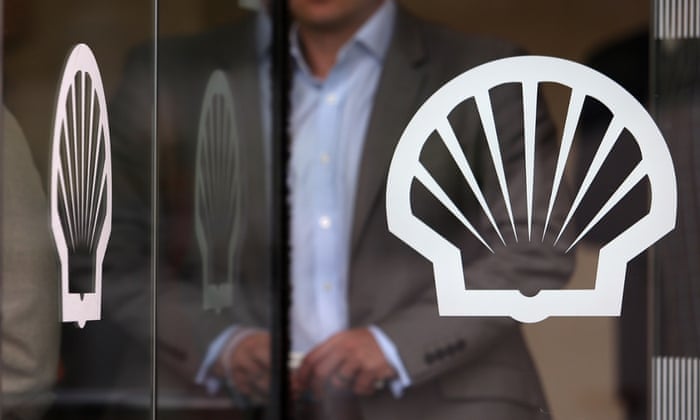 A key part of EU's emissions cuts agreement – to not have binding clean energy targets for member states – was proposed by Shell. Photograph: Chris Ratcliffe/Getty Images
Shell successfully lobbied to undermine European renewable energy targets ahead of a key agreement on emissions cuts reached in October last year, newly released documents reveal.
At the time of the deal European commission president, Jose Manuel Barroso, said: "This package is very good news for our fight against climate change." Adding: "No player in the world is as ambitious as the EU."
But it now appears that a key part of the agreement – which was championed by the UK government – was proposed by a Shell lobbyist as early as October 2011.
At the 2014 meeting heads of government agreed a 40% overall target for the bloc's emissions cuts, but in the run up to the deal there had been disagreement between member states about how best to achieve that. The UK and others had resisted binding targets for individual member states on energy efficiency and renewable energy and these did not make it into the final agreement. Proponents of renewable energy say this was a key missed opportunity to give a strong signal to investors that the EU was serious about clean energy.
Now documents released to the Guardian under freedom of information laws show that as far back as October 2011, Shell had begun lobbying the Barroso, who was succeeded by Jean-Claude Juncker last November, to scrap the bloc's existing formula for linking carbon-cutting goals with binding renewable energy laws.