19 Jan
The McGlynn: Matthews states:  "Hillary Clinton, the first woman to sit in Lincoln's chair…..Bernie Sanders promises a revolution……most people go to the polls to move the nation a few steps forward".
Matthews wants to attend the Coronation of Hillary. I say the Coronation has been called off in favor of a grand revolution for the economic reasons listed below.
MSNBC commentators mostly support a Coronation, citing constantly that Hillary is a woman. Bullshit!
Chris Matthews finishes the show with the explosive state of presidential politics going on now.
#1 The lowest earning 23,303,064 Americans combined make 36 percent less than the highest earning 2,915 Americans do.
#2 40 percent of all American workers (39.6 percent to be precise) make less than $20,000 a year.
#3 According to the Pew Research Center, the top 7 percent of all U.S. households own 63 percent of all the wealth in the country.
#4 On average, households in the top 7 percent have 24 times as much wealth as households in the bottom 93 percent.
#5 49.7 million Americans are living in poverty. That is a brand new all-time record high.
#6 In the United States today, the wealthiest one percent of all Americans have a greater net worth than the bottom 90 percent combined.
#7 Household incomes have actually been declining for five years in a row and total consumer credit has risen by a whopping 22 percent over the past three years.
#8 According to Forbes, the 400 wealthiest Americans have more wealth than the bottom 150 million Americans combined.
#9 The home ownership rate in the United States is at an 18 year low.
#10 The six heirs of Wal-Mart founder Sam Walton have as much wealth as the bottom one-third of all Americans combined.
#11 18 percent of all food stamp dollars are spent at Wal-Mart.
#12 According to the U.S. Census Bureau, the middle class is taking home a smaller share of the overall income pie than has ever been recorded before.
#13 It is hard to believe, but right now 1.2 million students that attend public schools in America are homeless. That number has risen by 72 percent since the start of the last recession.
#14 One recent study discovered that nearly half of all public students in the United States come from low income homes.
#15 In 1980, CEOs at S&P 500 companies made 42 times as much as their employees did on average. Today, CEOs at S&P 500 companies make 354 times as much as their employees do on average. In fact, there are many CEOs that make more than 1000 times what the average employees in their companies make.
#16 U.S. families that have a head of household that is under the age of 30 have a poverty rate of 37 percent.
#17 At this point, one out of every four American workers has a job that pays $10 an hour or less.
#18 Today, the United States actually has a higher percentage of workers doing low wage work than any other major industrialized nation does.
#19 Approximately one out of every five households in the United States is now on food stamps.
#20 The number of Americans on food stamps has grown from 17 million in the year 2000 to more than 47 million today.
#21 At this point, the poorest 50 percent of all Americans collectively own just 2.5 percent of all the wealth in the United States.
And this, just in: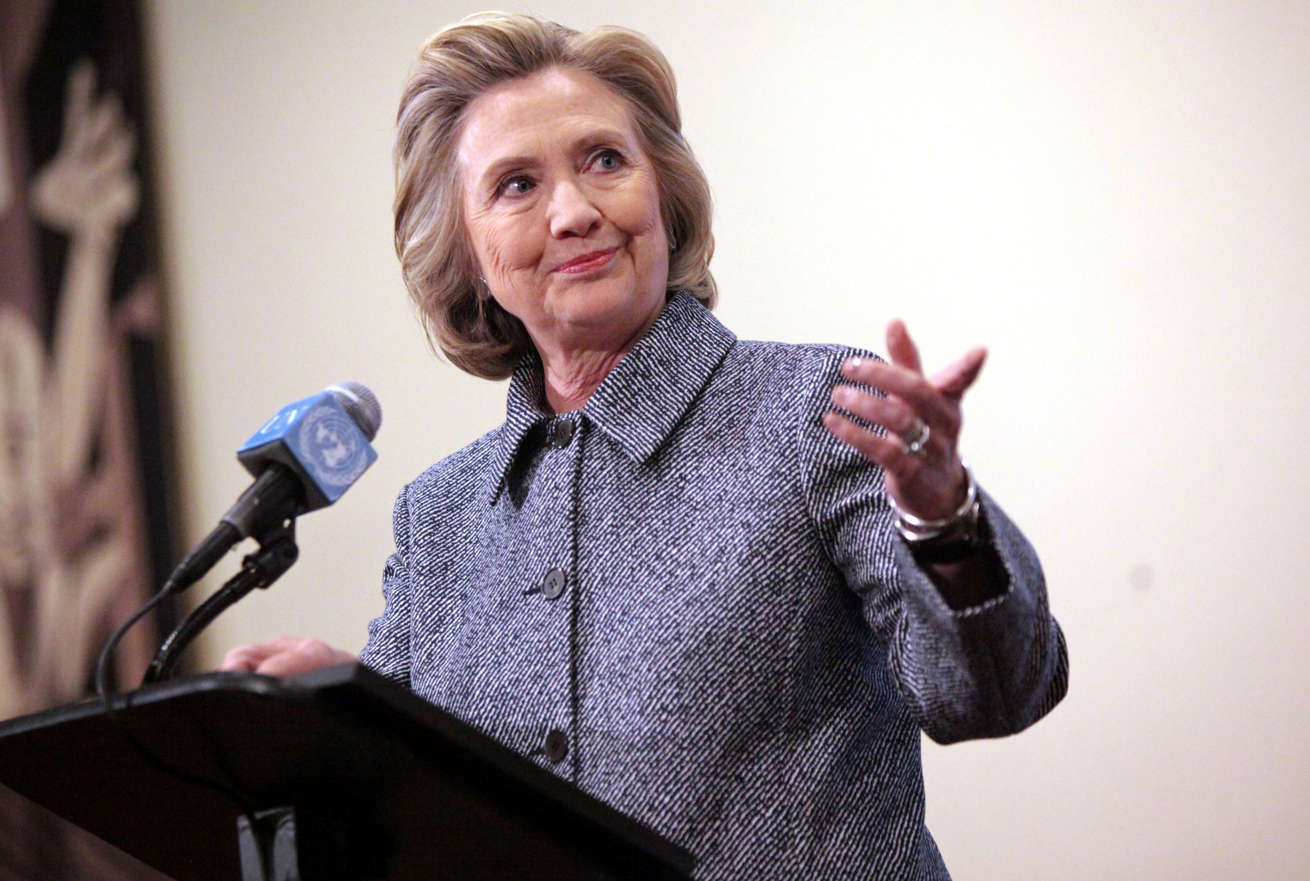 WASHINGTON — Some of the classified emails found on former Secretary of State Hillary Clinton's home server were more sensitive than top secret, according to an inspector general for the intelligence community.
Inspector General Charles I. McCullough sent a letter to lawmakers last Friday saying that several dozen additional classified emails have been found, including ones containing information from so-called "special access programs," which have a classification higher than top secret.
The finding was first reported Tuesday by Fox News.
Federal investigators are probing the Democratic presidential candidate's email setup amid concerns that classified information may have passed through the system. Clinton, the front-runner for the 2016 Democratic presidential nomination, provided the server to the FBI in August. She has said that she didn't send or receive information that was classified at the time via her personal email account.
McCullough sent the letter in response to inquiries from congressional committees.
"To date, I have received two sworn declarations from one (intelligence community) element," the letter said. "These declarations cover several dozen emails containing classified information determined by the IC element to be at the confidential, secret and top secret/sap levels."
Intelligence officials say that special access programs are more classified than just top secret because they are about highly sensitive programs and could reveal sources of information.
The Clinton campaign did not immediately respond to a request for comment.
The State Department is under court order to release the 55,000 emails that Clinton submitted to her former agency that were on her home-brew server and were not personal. Almost all have been released, with the last batch expected Jan. 29.